Who said protocols are boring?
Protocols don't need to be boring: here's our creative approach.
The world is slowly re-opening. Countries are welcoming back travelers, restaurants and bars are serving people again and accommodations are receiving guests again. It looks like Summer is happening after all. But re-opening doesn't mean just going back to how things were before the COVID-19 outbreak. To take preventive measures we all need to consider protocols and a recovery plan, making sure that guests, friends from abroad and visitors enjoy their time while staying safe from the virus. So, how about you, do you have these protocols ready yet? Not sure what to do next? Leave it up to us to turn them into informative, memorable and creative communication tools.
Adding a creative touch
It's one thing to have a long list of protocols, it's another to make it understandable, concise, on-brand and maybe even enjoyable to read. With clever yet creative thinking, clear insights into the market and a fresh design approach; Bright8 has created all the communication material for the protocols to re-open Curaçao.
We'd like to show you how a marketing touch can not only freshen up the protocols but make sure that everything comes across clearly. After all, people will pay more attention to things that stand out more.
The ins and outs of the industry
We've got a background and roots in hospitality and tourism and we're not afraid to show it. Team members like Fred van Eijk know all the ins and outs of the industry, which really helps to perfect your protocols. We are experts in what travelers, guests and visitors are looking for and what is important for them to know – but we are not epidemiologists. It is important that you first define the protocols that apply to your establishment, country or accommodation and work closely with the local health authorities of your country to do so.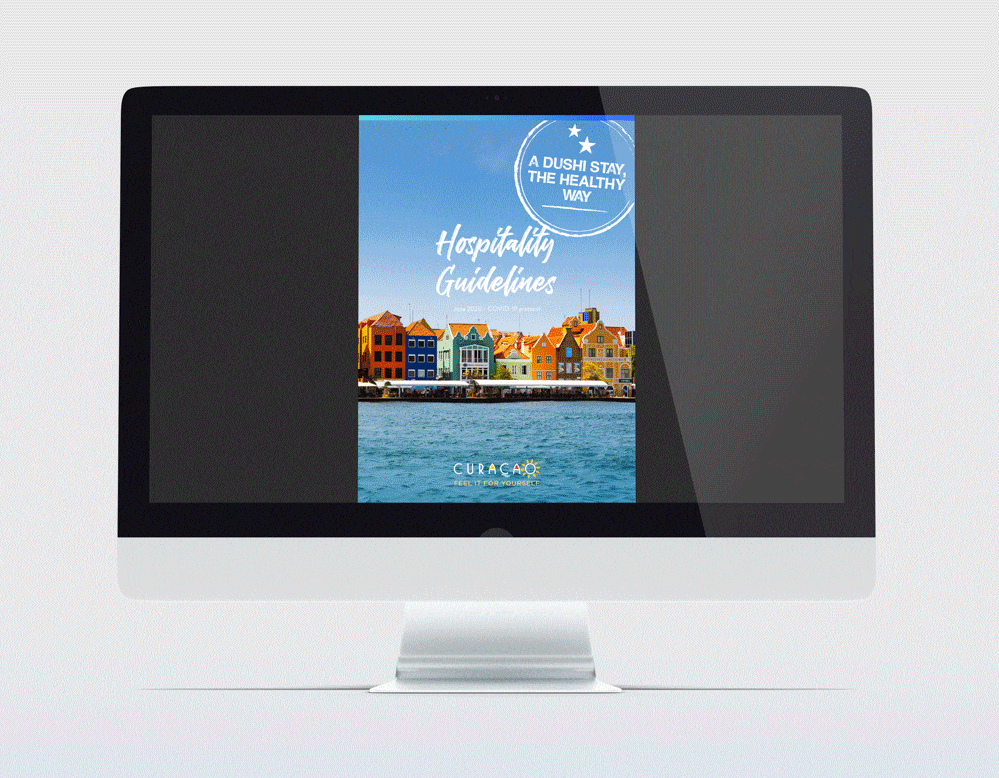 Understandable documents with a fresh look & feel
The deliverables
Once you have a list of guidelines or protocols we can get to work and help turn them into clear, understandable documents with a great look & feel as well as more bite-size content that takes the most important elements of the protocols and turns them into posters or infographics.
Easy to read, enjoyable and clear
With all this experience, we're now fluent in the language of protocols. We can help check if you're using all the right terms and jargon, make sure the guidelines are truly clear and understandable and highlight important details. But besides all that, our copywriters will edit the text in a way that it's easy to read, fresh, and even a little bit fun when applicable. They will find the right balance between a commercial approach and concise, clear guidelines; who said you can't have both!
Design can do wonders
If your document looks appealing, you'll have more chance to get the attention of readers, that they will really read it, remember it and won't skip anything important. Big chunks of text and serious rules and guidelines become far more enjoyable with graphics, images and colorful design elements like titles and icons. We can also take our design skills one step further and create infographics and posters, so you have bite size information to share. We can do it entirely in your brand guidelines or create a new look & feel, whatever works best.
Bite-size content in the form of visual infographics and posters