Media Update – December 2021
Amsterdam (December 1, 2021) — Prologis, the global leader in logistics real estate, today announced the start of its annual Dock Doors of Giving campaign, giving back to communities and charities across Europe. The event will see employees from the company's offices across all its regions, raising money, donating much-needed items and offering their time to support local charities throughout the month of December.
The charitable giving campaign was named 'the dock doors of giving' after the numbered dock doors on the company's warehouses which served as inspiration for a reverse Advent calendar and has now become a month-long event of giving back daily to the charities and communities close to its Prologis Parks.
Organised by the Prologis EU Charity Action Team (CHAT), along with the company's employees, customers and supply chain, this year's goal is to raise more than €200,000 to support a selection of charities, communities, and causes over the festive season. In 2020, the company returned over €275,000 to charities across Europe, outperforming the initial target of €200,000.
Beneficiaries include: Attention Molndal (SE), Breast Cancer Now (UK), Bund Friends of the Earth (DE), Fondatioun Kriibskrank Kanner (LU), La Banque Alimentaire (FR), Medicins Sans Frontiers (IT), OZ Wolf (SK), Red Cross (NL), Single Mothers Club (CZ), Spanish Association Against Cancer (SP), Stelvio for Life (PanEu), Stowarzyszenie Medyczne Hospicjum dla Dzieci Dolnego Śląska "Formuła Dobra" (PL), The Pooh Bear Foundation (HU) to name a few. All charitable causes contributed and selected were personal to our employees involved with the campaign.
Ben Bannatyne, President Prologis Europe, said:
"Giving back to charity, supporting our customers, employees and communities is a long-ingrained responsibility of ours and intrinsic to our mindset. COVID-19 continues to put pressure on all areas of life, and it fills me with pride that companywide, our teams work tirelessly and volunteer for the greater good in their local communities. Together, we can make a real difference and easy and brighten people's lives during this festive season."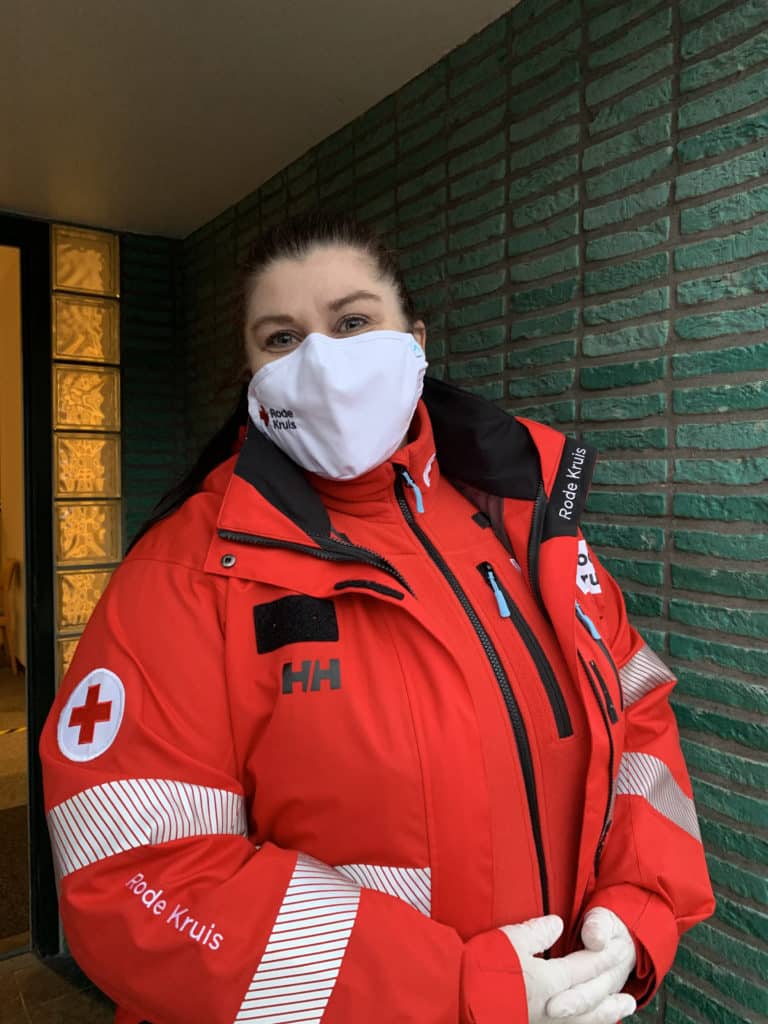 Photo caption: Our colleague, Anita Weggemans has recently been honored by the Red Cross with a COVID-19 Commemorative Medal for her ongoing volunteer efforts during the pandemic, which include supporting homeless centers and elderly homes, and providing relief to medical staff. As someone who is continuously engaged in supporting her local community, Anita Weggemans is an active EU Charity Action Team member (CHAT) and plays a key role in Europe's Dock Doors of Giving campaign.
For further information on the Dock Doors of Giving Campaign visit www.dockdoorsofgiving.eu